Stable earnings on the affiliate program
IpGold.ru offers an affiliate program for passive income.

Any user can become its member and partner of our service.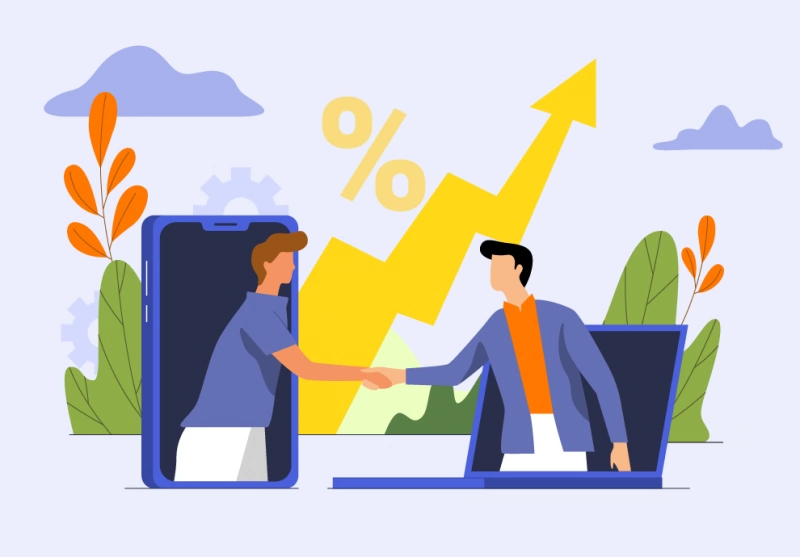 How does it work?
Affiliate program ipGold.ru is a kind of paid advertising service. It works simply: we will share with you a part of the profit that the users you invite (referrals) receive.
Everyone who is registered in the system already has their own referral link. Just copy it in your personal account and place it on any sites:
social network;
messengers;
blogs.
All users who follow this link and start completing tasks on ipGold.ru will automatically become your referrals. And you - will start to receive income from their profits!
How will I earn?
We didn't invent the affiliate program. But we create the best conditions for our partners.
If you start inviting referrals now, you will consistently receive 10% of their income. On average, active partners earn 1-3 thousand rubles a month. The amount is small, but it is absolutely passive. And do not forget that you control the income yourself - after all, you can constantly increase the number of referrals!
By the way, you will receive profit not only from your referrals, but also from the users they invite. These are referrals II and III levels. From the earnings of the former, 5% will be credited to your account, from the earnings of the latter - 2%. Therefore, encourage your partners to expand the referral network!
How to start earning?
Whoever says that "the most difficult thing is to start" simply did not deal with IPGold. Working with our service is as easy as possible.
In order to start earning, you first need to register in the system. Everything is easy and without questions. When the account is created, go to your personal account and copy the referral link (it looks something like this: "https://ipgold.ru/?r=your_login"). Then the most important and interesting thing remains - link placement!
You can publish a referral link on your personal blog, on messenger channels, in stories. The main thing is to follow a few rules:
Honest and objective writing. You shouldn't thoughtlessly publish a referral link on all services. It is better to create several "tasty" posts and describe in detail the benefits of working with IPGold. Hint: here you can earn money just by liking photos!
Various links. You have only one referral link. But in order not to get banned from social networks / instant messengers, you need to change its appearance. The easiest way is through a link shortening service. Another option is hyperlinks (when the address is hidden in plain text, like here). Well, if you understand the code, you can use a redirect.
Call to action. Do not forget to call readers to action at the end of the post. Invite them to start making money through the phone by completing simple tasks.
Conditions for those who have been with us for a long time
If you have been with our service for a long time and all your referrals have registered before 11/18/2021, then you will earn a little differently.
Firstly, for each task that your partner completes, we will charge you 0.01 rubles. And secondly, payment for surfing will depend on the level of the referral:
1st level — 0.003 ₽;
2nd level — 0.002 ₽;
3rd level — 0.001 ₽.
If users are attracted after 11/18/2021, then we will accrue money under the new interest program (described above).