Mobile Application Promotion
Development of applications/games and their publication in the mobile marketplace (App Store, Google Play) does not guarantee a sufficient number of downloads. Even top programs with useful and convenient functionality can go unnoticed.
To prevent this from happening, you need to use the promotion of mobile applications immediately after their launch. You can order the service on IPGold. Our service promotes programs in a complex way, working with: the number of downloads; reviews; ratings; ASO optimization.
Promotion is available for programs of all types: from instant messengers and social networks to games and photo editors. The strategy is selected taking into account the functionality of the product, its potential audience.
All IPGold services are performed by professional performers with sufficient experience in program promotion. Automatic bots and inexperienced freelancers are not involved in the work. This guarantees high security of the service and its efficiency.
Order form: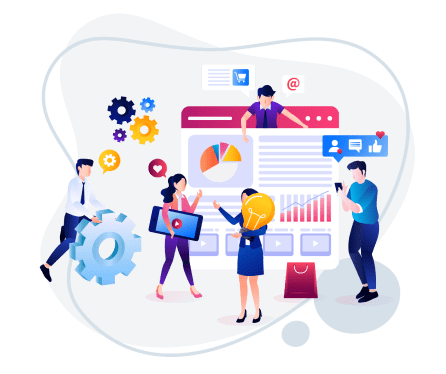 Promotion features: stages, opportunities, results
The main task when launching a new application is to attract maximum attention to it. This can be done in two ways: advertising on third-party resources or internal software promotion. The second method is the most efficient, because based on mobile marketplace algorithms. The essence of the internal promotion of a software product is to improve its rating. IPGold works with it comprehensively in a few steps:
We analyze the target audience (to understand which service providers should work on a particular project);
We prepare a promotion strategy (and also form a semantic core);
We perform ASO optimization (so that users can quickly find software by keywords);
We increase downloads (the program is downloaded by performers who match your target audience by gender, age, geolocation);
We improve the statistics (after downloading and using the software, the performers leave positive feedback, give good marks).
There are two results of such complex work. Firstly, thanks to ASO optimization, the application rises in the search results. For example, when a customer searches for "Photo Editor", they will first stumble upon your product. This will significantly increase the likelihood of downloading. Secondly, a positive rating, which will be formed almost immediately after the software is uploaded to the market, contributes to its entry into the TOP. The result is an increase in the coverage of the target audience.
Our agency promotes programs quickly and as safely as possible. We take into account not only the peculiarities of the marketing market, but also the requirements of a specific site where promotion is carried out, its algorithms, and management. This prevents possible sanctions and guarantees the efficient provision of the service. To order it, sign up on the site or log in to the system.
If your application interacts with your site, then you need to be sure that it will be able to handle visitor loads. You can conduct load testing and identify problem areas of your resource.