Website link clicks
One of the most important indicators of the metrics of any resource are clicks on internal links. They are considered the main factor in the formation of a position in SERP (search engine results page - Yandex or Google).
Moreover, its success is determined not only by the degree of user activity, but also by their reality. Therefore, in IPGold, you can order clicks on links on the site made by real people.
The service of link promotion implies the improvement of behavioral factors on a particular site. This happens quite simply: the user enters the resource, follows the necessary links, simulating interest on each page.
As a result of such actions, the metrics improve, the site is more efficiently ranked and gets into the TOP of the results. You can use this service as an independent method of promotion, or in combination with other tools (for example, with direct calls from search engines).
Order form: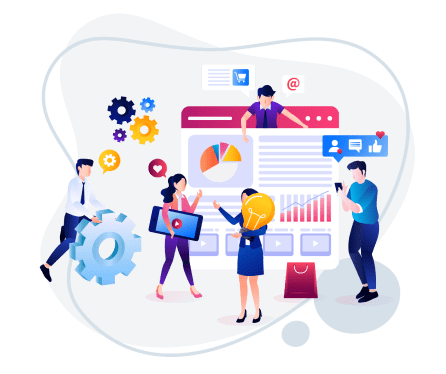 Why you need link-based promotion?
Search engines display in the TOP results only those resources that can be useful and interesting to users. How's this "interest and benefit" tracked? It's simple - according to the behavior of visitors. If they go to different sections, view pages and even click on ad banners (leading to external sources), then the specific content is useful and can be displayed in the TOP.
Natural improvement of behavioral factors is a long and not always successful process. Especially if the service is new and just starting to move forward. Therefore, many site owners use link-based promotion. You can order this on our service. And this is worth doing for several reasons:
Real traffic (all clicks on links are performed by real people, which guarantees the high safety of the procedure and excludes sanctions from search engines);
Flexible conditions (you yourself create a task for link promotion under an available budget, specific requirements for a geotag, visitor characteristics, etc.);
Reliability (as the order is completed, you can independently study the report, thus controlling the results of the service).
Another plus of ordering a service at IPGold is savings. We provide a favorable price for website promotion. In addition, with us you can not only order clicks on links, but also complete tasks (likes on social networks, visits to targeted services, etc.) on your own. This will allow you to earn and verify the reality of our performers.
Increasing activity with the help of links is an opportunity to bring the service to the TOP and attract real customers. And with IPGold, this is also a good chance to save money: by investing a minimum of funds, you will get the maximum benefit and profit. Bringing the site to the TOP will also lead to transitions from search engines and visits of interested users.