Search engine referrals
IPGold offers a service to improve the behavioral factors on the site through transitions from search engines of real users. Today it's one of the most effective ways of natural page promotion.
The principle of work is to attract visitors from Yandex or Google. Users manually go to your site, perform certain actions there (following links, reading articles) and thus improve the statistical indicators of the resource.
Seeing such a keen interest, the search engine independently brings the resource to the top of the results for a specific request. As a result - attracting real target customers. To ensure that your site isn't subject to sanctions from the search engine and is promoted as safely as possible, we attract only live traffic.
All visitors are real. They independently drive in the desired query in the search engine, find the promoted source, and show activity on it. We don't use bots and guarantee the security of the service.
Order form: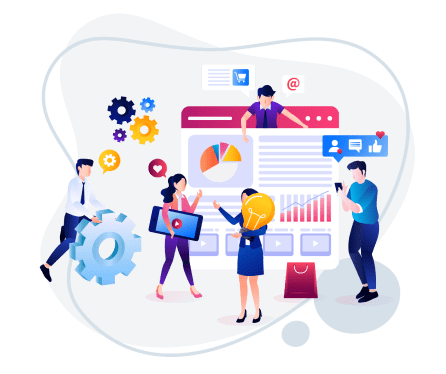 Benefits of direct traffic acquisition
Unlike the advertising method of promotion (contextual advertising in search engines, targeting in social networks), direct transitions of real people allow you to achieve more tangible results at a lower cost. Firstly, in this case, you can set up a clear geography of users. Each visit will be performed from a specific geolocation (country, city). Accordingly, the system will promote the service for a specific geo. And secondly, if contextual advertising stops working immediately after the end of the campaign, then attracting live clicks starts a natural promotion process that will bring results for a long time to come. Live clicks provide savings:
Time. The result of the service is noticeable after a few days/weeks. As soon as artificially attracted visits increase the page in the TOP of the issue, target users will start moving to the resource.

Money. Ordering visits will cost you much less than setting up contextual or targeted advertising. Especially if you contact IPGold.

Energy. Our search algorithm analysts guarantee the absolute safety of website promotion through Google, Yandex. You have nothing to worry about, you just need to start the task and control the report.
The actual promotion service using transitions from Google, Yandex will be both for commercial sites (online stores, corporate companies), and for resources that sell traffic and advertising. This is especially true for young services. In this case, it is extremely difficult to improve the metrics using traditional methods. IPGold is ready to solve this problem. We will improve the statistics of the internal pages of the site without subjecting them to search engine filters. You will get the opportunity to increase the profit of the resource due to its natural withdrawal to the TOP.
If you need to increase the activity of the audience and get fresh feedback from it, you can buy reviews for the site.