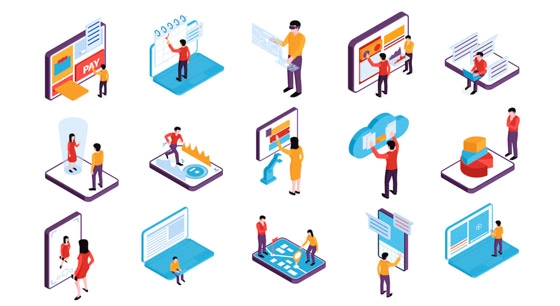 Motivated traffic is any targeted action on the Internet performed by a real user for a reward. What motivated traffic is used for: promotion of mobile applications, voting and polls in social networks, reviews and competitions on the Internet.
The IPGold online service offers you to buy inexpensive motivated traffic to use it in your projects. With our help, you can easily win the vote on the Internet. Promote the application and bring it to the TOP, through a large number of downloads and reactions.
Generate interest in a product or service by getting a lot of positive feedback on popular review sites. Successfully run a contest on any social network. The use of motivated traffic is quite wide and varied. In order to buy traffic quickly, you need to register and launch an advertising campaign on the Internet where you choose the type of traffic and target user actions.
The cost of the service depends on the type of ad campaign, you can run several ad campaigns at once with different target actions and user audiences. Flexible settings in the system by gender, age, geolocation will allow you to choose the right audience for your strategy.
You can order from us

Boost user behavior
Boost clicks

Competition promotion

Mobile application promotion

Stress Testing

Vote boost

Mailing list

Reputation management

Boost votes

Signup boost
8.736 $/
100
Registration and activation via email
Promotion with motivated traffic
Motivated traffic can be used to quickly advance in various areas and areas of activity on the Internet:
Promotion of social networks - For example, on VK, you can quickly add followers to a group, insagram - boost the required number of likes, Telegram - conduct a poll in the channel.
Site promotion - increase site traffic and its behavioral factors by switching users to it from search engines and social networks.
Reviews and comments on the Internet - leave reviews about the company on Yandex Maps or reviews about the service on Yandex Services. Comments on thematic forums.
Participation in voting - to win a vote for a title or a place in city or all-Russian events.
Promote a mobile application - bring it to the top due to the required number of installations and positive reviews.
It must be remembered that incentivized traffic is not a solution to all problems, it's a tool and it has its pros and cons. The advantages include a quick effect on attracting new users who see an avalanche download of the application and good ratings for it, they also begin to install it.
The downside is that after such a boost, some of the offers - users who have completed the work, begin to delete this application. Each area has its own subtleties that you should pay attention to before using incentivized traffic. The IPGold online service will provide the necessary amount of traffic to complete your tasks. Traffic will come to you immediately after paying for the ad campaign.