Registration boost
A registered user is a direct indicator that a particular resource is useful or interesting. The more visitors register on the site, the higher the activity on it and the better it is ranked by search engines. Conversely, the lack of such an indicator slows down the natural progress of the resource. Coping with this situation will help boost registrations from IPGold.
This service will be especially relevant for: entrepreneurs who promote information products; owners of online stores who need to take more significant positions in the issue; bloggers who use sites to attract followers to their Instagram, VK or other social network.
Regardless of the purpose of promotion, you can order it profitably on our service. To do this, just register and start the task in your account. We promote resources of all types at loyal rates. Tariffs are shown on the website. It is also possible to order a service for free (for more details, see your personal account).
Order form: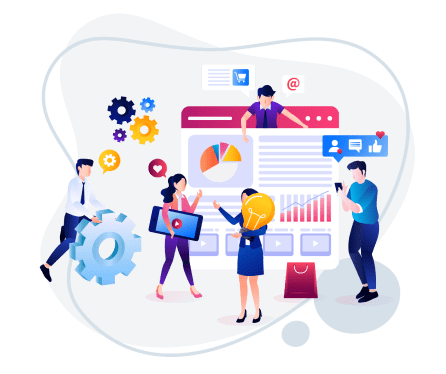 Features of boosting registrations
First of all, it is worth noting that registration boost is a good, but not the safest service. Search engine algorithms are constantly being improved to instantly identify facts of artificial traffic increase. Therefore, you should approach her order responsibly. The main thing is to entrust the process to a reliable service. One of these is IPGold. We work as follows:
Accounts on the promoted resource are created by real people (programs to attract bots are not used);
Performers are located in different regions and perform tasks from different IPs (which allows you to quickly increase the required number of registrations);
Users don't sign up at once, but gradually (thus creating the appearance of a natural improvement in traffic).
The speed and cost of boosting directly depend on the parameters you set. You can determine the number of boost accounts yourself. But we recommend that you follow a few conditions. First, increase this figure gradually. Do not wind up a large number of users at once. Start with small values. And secondly, work with indicators of behavioral factors in a complex way. So, the number of visits should be many times greater than the number of registrations.
By following the general conditions (presented earlier) and using the services of IPGold, you can quickly promote your resource without subjecting it to sanctions from search engines (Yandex, Google). Also on our service you can order the promotion of social networks (VK, Instagram, Telegram) by increasing comments, likes, views. All services are performed quickly, safely and inexpensively. If necessary, you can order them for free. This also applies to reputation management.