Vote boosting
Getting users to participate in polls and encourage them to give their opinion by voting for any of the options (let alone a specific one) is difficult. Website visitors prefer to study the results, rather than take part in their formation.
Therefore, voting boost is in increasing demand today. With the help of artificially increased votes, it is possible to form public opinion, promote a specific product or offer, and make a certain contestant the winner.
Also, this service can be used to support petitions. The main condition for the promotion of voting is compliance with the current requirements of search engines. First of all, this concerns IP addresses.
It's important that voting performed by different people. It's impossible (in most cases) to leave votes from one IP. Therefore, all IPGold tasks are performed by performers located in different cities and regions.
Order form: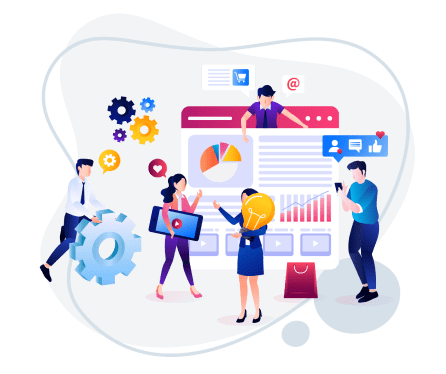 Boost votes from IPGold: fast and safe
Voting boost from IPGold is a safe way to achieve the desired result in a contest or poll. When performing the service, our service complies with all the requirements of search engines:
Tasks are performed only by real people who manually perform the necessary actions;
A short pause is maintained between votes, which allows you to create the effect of a natural vote;
Performers perform all the actions necessary to participate in the survey/contest: captcha entry, registration, etc.
The result is the achievement of the desired result and the complete absence of sanctions from search engines. This will be especially true if you are boost the voting of your resource. Properly performed promotion will allow you to maintain positions in the TOP of search results, as well as improve them by increasing activity.
Actual promotion will be both for site owners (who need to form the right opinion or highlight a certain winner), and for contestants. You can also use it to support a friend, favorite blogger, hometown.
On IPGold, you can order a qualitative increase in votes in any type of questionnaire on any site (as well as in social networks, for example, Vkontakte). The number of winding indicators can be any. But we recommend increasing them gradually so that the process looks as natural as possible.
Our service guarantees 100% security of the service, its quality and adequate cost. At the same time, you can use the promotion for free. To do this, simply complete the tasks of other users (for example, likes on VK or subscribe to Telegram channels), receive a cash reward and use it to launch the desired order. If you have any questions, please contact us through the dialog box. The service manager will promptly provide online assistance and solve the problem.
If, in addition to votes, you also want to get new visitors, then you should resort to boosting site visits. New visitors to the site will be counted by all counters and services of the site, and their visits will have the most positive impact.