Behavioral factors boost
Integrated promotion means working with the activity of page visitors. This factor is used by Google and Yandex when ranking resources. And it largely depends on which page of the search engine your site will be presented.
That's why boosting behavioral factors (BF) is a significant component of the overall promotion. It contributes to the improvement of the position in the SERP. The main thing is to correctly use this method of promotion and take into account the current algorithms of Yandex, Google. This is how our service works.
In IPGold, you can order an artificial increase in activity on a specific resource by real users. People from different IP addresses will follow links, visit different sections, watch videos and other.
All actions are performed by real users, which completely eliminates the risk of filters and other sanctions imposed by search engines. By ordering boosting on our service, you provide yourself with confidence in its high efficiency and absolute safety.
Order form: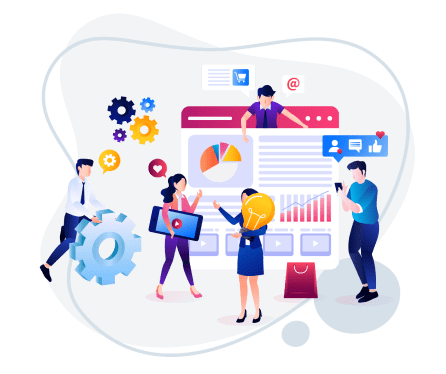 Who and why needs boosting
In recent years, search engines have changed the terms of page ranking. Classical SEO is gradually losing its importance. It's being replaced by increasingly "sophisticated" ways of estimating resources. One of them is user feedback. Now it's not enough just to attract a user to your site - it's also necessary to detain him here, to force him to perform some actions. The better the behavioral factors, the more likely it is that the resource will appear in the TOP search results. The PF is assessed comprehensively, taking into account various metrics:
Viewing depth;
Time spent on pages;
Clickability;
Number of transitions within the resource.
It's for this reason that many good and useful services remain on the 5-10th pages of search engines: there is little activity in them. Our service helps to cope with such a problem. We improve the performance of the BF comprehensively. Real people perform the actions that are necessary in your case. They can:
Watch video;
Time spent on pages;
Fill out forms;
Scroll (read) articles;
Enlarge interactive images;
Click on external links.
What happens as a result of such boosting? It's simple: BF metrics and indicators improve and the search engine ranks your resource faster. Now, when it appears on the first pages of the issue, it will be easier for target customers to find you by the main request. As a result - an increase in visits to the site by users interested in a particular service or product, and an increase in the final profit!
Improving behavioral factors is an opportunity to increase income with minimal cost. And all thanks to the loyal and flexible conditions of IPGold. To verify this, register on the service and create the first task. For example, it could be a task that increases social referrals to help diversify visits to your site.