Earnings on the Internet
IPGold — This is an easy way to make money online, available to everyone.

To start earning income, you just need to have some free time and desire.

You perform simple tasks on a computer or smartphone, and we pay money for it.

Everything is clear and accessible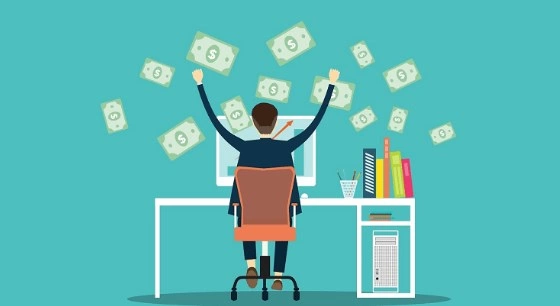 Profitable earnings on tasks
Our service acts as an intermediary between advertisers and performer of ad orders. Advertising orders are simple tasks that the performer needs to complete in order to receive a reward. Tasks are simple actions on the Internet:
clicks;
following links to different resources;
sign up;
installing apps on a smartphone;
various activities in social networks, etc.
For each task, you can get from 0.10 to 4 rubles, depending on its complexity. After completing 1000 clicks on the links, you will earn from 100 to 4000 rubles.
Additional income
In addition to completing tasks, you can earn money by receiving letters and surfing sites on the Internet.
In the first case, when signing up to the service, you must agree to "Receive paid letters". It works like this:
Paid messages are sent to your e-mail;
You confirm in your personal account the receipt and reading of the letter;
We charge to your account from 0.065 to 0.075 rubles.
For 1000 received mails you can earn up to 75 rubles.
The second option for additional income is surfing sites. For each transition to the specified resource, you get 7 kopecks. The number of links viewed per day depends only on your free time.
Why IPGold.ru - 7 advantages of working with us
1) For more than 15 years, IPGold has been working in the Internet promotion market. Our service has a sufficient database of advertisers, so there are always tasks for your earnings. You can complete tasks both from the browser and in the program IPGold Surfer, which has even more links to view sites.
2) Timely payments. Each task is paid immediately after checking by the moderator. You can withdraw money in several ways:
through payment systems QIWI, Money, Webmoney, Payeer,
in cryptocurrency,
for mobile phones, etc.
Withdrawal to Payeer is possible both in rubles and in dollars. Withdrawal from your personal account is available if you have an amount of 10 rubles or more on your account.
3) Various tasks from advertisers. We always have a wide range of activities to choose from. You can visit and surf websites from search engines, click on banner ads, like social media, watch videos, participate in polls and polls, view mailing lists, leave feedback and comments, and much more.
4) Possibility of additional referral income. You can invite your friends to the service by giving them your referral link and earn extra money. A partner who has registered using your link begins to perform actions to earn money, and you have a constant percentage of his income.
5) You have a completely free schedule. You can devote as much time to this type of earnings as you want. You are not tied to the workplace in the office and you don't have a boss. You can earn remotely from anywhere in the world - for this you only need a phone or computer with Internet access.
6) Intuitive and simple service interface. It is convenient to work both from the phone and from the computer. In your personal account you will find all the necessary tools for work, instructions for working with the service and your statistics.
7) Support service. All issues of the performers are resolved online in the shortest possible time. Support operators are always in touch.