Refferals from Twitter
Today, refferals from Twitter is one of the youngest promotion tools that shows high efficiency. Building a link mass in a popular social network allows you to quickly reach the TOP in the search engines Yandex, Google.
Therefore, it's primarily recommended for companies that cannot cope with high competition on their own or are just starting to develop on the Internet.
Twitter clicks will be relevant for all types of businesses: online stores, advertising agencies, food delivery, etc. You can order them at a profit at IPGold. We guarantee: fast execution of the task; 100% compliance with the current requirements of search engines; security guarantee.
You can use the service both separately and as part of a comprehensive website promotion. To order it, simply copy the link to the promoted resource and paste it in the order card. It is issued in a personal account on the service.
Order form: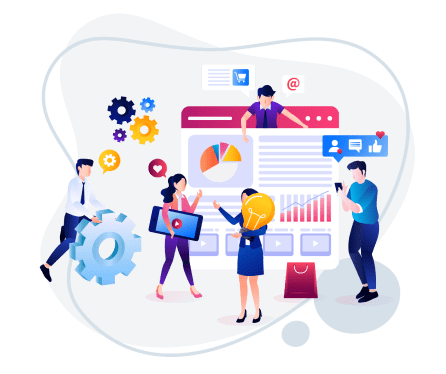 How Link Building Works on Twitter
Links on Twitter work in a complex way. First, they improve the relationship of search engines to a particular resource. The more often the site is mentioned in social networks, the better the search engines "relate" to it. This entails faster ranking and getting high positions in the TOP. Secondly, the transitions themselves improve the behavioral factors of the site. This happens due to the fact that users manually go to the page being promoted and are active there. As a result:
Resource indexing is accelerating;
Positions in the TOP of search engine results are increasing;
The site begins to receive new live traffic from Google, Yandex.
Modern design developed
And thirdly, the link mass on Twitter helps to improve the reputation of the brand. The more often it's mentioned in a popular social network, the more trust in it is formed among the target audience. Achieving such goals is possible under one condition - live links. This means that its must be uploaded and posted by real Twitter users, and also look as natural as possible. This is exactly how IPGold works:
You start a task on the site;

In the comments to various tweets (articles, photos, videos), as well as on the walls of communities, personal pages, our performers will place the necessary links;

Real users will start to go to the promoted resource.
The profiles of all performers are real and active. This allows you to form a positive attitude of the target audience, and also completely excludes the possibility of applying penalties by search engines or the social network itself. To get a new flow of potential customers interested in your services or products, simply order the promotion of links through Twitter on our service. You don't need to download anything. It's enough to create an account on IPGold and start the order.
In addition to the transitions described above, we can improve the position of your site by boosting behavioral factors.