Boost views on Tik Tok
Tik Tok is a popular social network that hosts short videos. The young audience of the site is growing and expanding rapidly. Now well-known brands, networks and companies already have their accounts on the site.
Tik Tok promotion is a necessary parameter to increase the rating of your accounts. We provide services for boosting subscribers, likes, views, comments on Tik Tok, not expensive.
There are no tasks in our service, you can immediately buy the required number of subscribers and select gender, age, geography and subscription time in the advertising company settings.
We don't use bots in our work, we only have live subscribers - these are real Internet users. We don't have free exchange promotion, but at the same time, the cost of target user actions for promotion is not large. You can order a boost at a price of 0.499 rubles per subscriber. To get started, you need to register on our website.
Order form: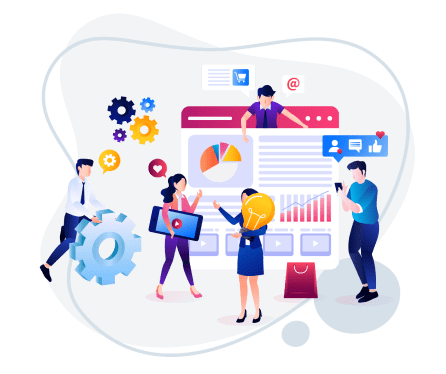 TikTok views boost - Growth of coverage with minimal investment
TikTok algorithms are not fully understood. It's impossible to say exactly how the tape is formed. One thing is known for certain: the more users watch the video to the end in the first hours after its publication, the better the service itself will promote it. Therefore, boosting views on Tik Tok is a direct way to the natural promotion of the video by the social network. It will give a kind of impetus to the promotion of the video and help it fly to the TOP. Further coverage will increase independently.
Boosting views on TikTok is a popular service not only among new users of the social network, but also among top tiktokers. There are a lot of big bloggers among IPGold clients who boost statistics to promote their videos, improve overall statistics and increase earnings. You can become one of them too. To do this, just register on the site and activate the task.
Features of promotion in Tik Tok
IPGold provides transparent and 100% secure TikTok promotion. Each task is performed by a live user. Artists view clips from completely different IPs. This has two advantages. First, your video may be featured in the recommendations of different regions and even countries. The result is wider coverage. The second plus is that TikTok algorithms won't suspect you of artificially improving statistics due to the most natural look of such a process. Therefore, you cannot be afraid of blocking in the application or cutting coverage.
Besides security, we guarantee:
100% inspection. The task is considered completed only if the clip is viewed to the end. This allows you to quickly start the process of natural promotion.
Easy service start. To improve your profile statistics, you just need to create an account on our website and run the desired task. The first results will appear within a few minutes after starting the task.
Possibility of free promotion. At IPGold, you can not only buy views, but also perform services yourself. This will allow you to personally verify the reality of the service performers, as well as earn money - to order promotion almost for free.
Another plus is the low price provided by the company. Ordering promotion will cost you several times cheaper than classic advertising. Moreover, the effect of our service will be much more tangible and will allow you to fly to the TOPs faster.
Cheap views is a way to quickly improve the statistics of a video. It will help you in a matter of hours to bring the clip to the recommendations, reach a new audience and attract real likes, subscribers, comments. You can use this service for cheap on our website. Just log in to the system and start the order. Everything else will be taken care of by our performers!
We advise you to boost followers in tik tok in addition to views to balance them.