Refferals from Facebook
Posting links on Facebook is one of the most effective ways to drive external traffic to your site. Its only problem is slowly improving its stats. The reason is the low activity of users and their unwillingness to "go beyond" the social network.
Cope with this allows boosting. Live clicks from Facebook from IPGold will help you promote your site. With its help, you can: improve behavioral factors; increase positions in the TOP of Google, Yandex; get new traffic.
All actions (clicks, page visits) are performed by real users. We don't use automatic bot cheat programs and guarantee high security of services.
To place an order for website promotion, simply register on our service and run the task with the required parameters. All IPGold services are provided at a loyal cost. Current prices are shown in the price list.
Order form: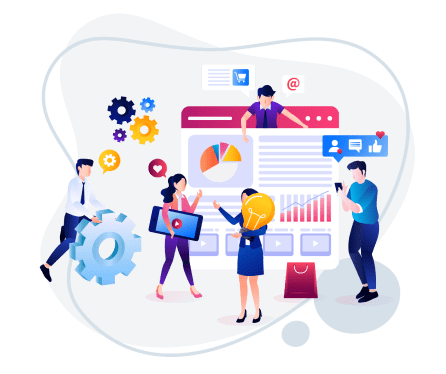 Benefits of attracting traffic from FB
More than 1.9 billion users from all over the world visit Facebook every day. About 25 million of them are visitors from Russia. This social network is ideal for transferring traffic from it to your site. The main thing is to correctly place links. The first rule is amount. To attract a sufficient audience, it is necessary to place links in large volumes. The second rule is the good reputation of the pages. Users follow ads to external resources only from those pages on Facebook that they trust. And it can be not only communities, but also personal profiles. Compliance with such conditions will help improve behavioral factors. As a result:
A natural increase in site activity will be perceived by search engine algorithms as a sign of its usefulness, interesting content;
Search engines will independently improve the position of the resource in the issue;
New real users interested in specific services/products/offers will start visiting the resource more actively.
There is only one result - increasing profits by increasing the coverage of a live audience. Interesting: To track the results of this promotion format, you can use UTM tags.
But to achieve this goal, you need to use only live traffic. Attracting bots is a direct path to a ban, as well as freezing the ranking by search engines. IPGold winds up conversions from real users with a history. Each visit to the promoted resource is performed by a live person. IP addresses and devices are unique. This allows you to improve behavioral factors without arousing suspicion from search engines.
Transitions from Facebook will allow you to collect a good audience and break into leading positions in the TOP. The main thing is to trust the promotion of a specialized service. One of these is IPGold. We guarantee complete security of the promotion and its fast execution. To order a service, simply copy the address of the promoted resource and paste it into the order card in your personal account. As soon as the task is launched, our performers will start working on it. Our service works in the same way - refferals from VK.