Refferals from VK
Comprehensive website promotion necessarily includes work with external traffic sources. These include Vkontakte, one of the most popular social networks in Russia (especially since 2022). The number of its users is constantly increasing. More than 73 million people visit the resource every month.
You can use this for your site: refferals from VK will help you reach a new, wide audience and improve ranking.
They are especially relevant for: corporate resources (beauty salons, real estate agencies, marketing studios, restaurants); blogs (personal, public); online stores (from clothing to food).
You can order placement of link mass in VK at IPGold. All publications are made by real users from different IP addresses (both browsers and applications). The number of placements of addresses in groups and on personal pages of VK can be absolutely anything. The parameters are configured individually. This is done through a personal account on the service.
Order form: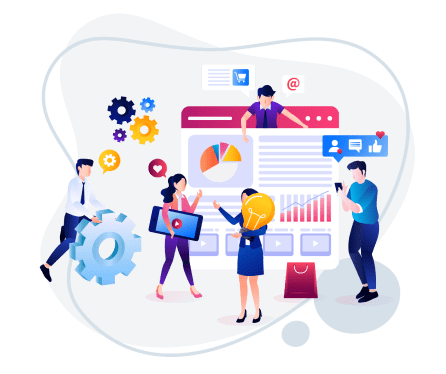 Why should you buy link mass in VK?
Search engines carefully check all indicators of sites. The presence of links to third-party resources is no exception. If people often link to a particular page, then search engines perceive it as interesting, useful. And if users also make frequent transitions to direct addresses or hyperlinks, then behavioral factors improve. All this leads to:
Indexing speeds up;
Search engines rank the "quoted" page higher;
The site has a diverse link profile;
The resource receives real, live traffic from search engines;
Cited brand becomes more popular on social media.
Placing links in VK and following them open access to the natural promotion of the website. The main thing is to follow some rules. First, the source web addresses must be published by real users with an active profile (photo, feed, friends). Publications made by bots are quickly blocked and lead to a deterioration in the statistics of the promoted resource.
Secondly, the site should be mentioned in communities and on pages corresponding to its specifics. And thirdly, the address must be surrounded by adequate and deliberate text. Only in this case, you can count on the fact that users will pay attention to advertising and make a transition to an external resource.
All these rules are observed by IPGold. We guarantee complete security of promotion and quick results. The service team consists of thousands of real users from different regions of the country who place links on VK as naturally and organically as possible. You can use their help right now: register on the service (the "Register" button), log into your account and start the task with the appropriate parameters.
If you need referrals from OK.ru, then order the appropriate service in your IPGold personal account.