Refferals from OK.ru
Most companies use OK.ru as one of the platforms for transferring traffic to the main site. The reason for this is the good attendance of this social network and the high activity of its audience. But by attracting users only through a corporate group or profile, you won't be able to promote the company's website.
This requires a large amount of refferals from Odnoklassniki. IPGold performers are ready to provide it. Our service helps to develop websites of all types: online stores; text, photo and video blogs; educational online centers; corporate resources, etc.
Traffic is attracted from the Russian social network using 100% legal and safe methods. We place promoted links on well-visited pages and attract real OK.ru users to the promoted site.
To use the services of the service, simply register on it and run the task with the appropriate parameters in your account. Here you can also track the current promotion results.
Order form: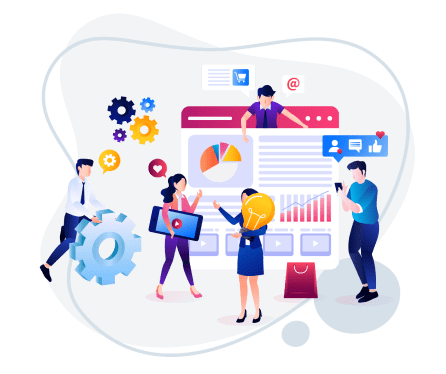 How does attracting traffic through OK.ru work?
Clicks on links from Odnoklassniki launch organic website promotion. It happens as follows:
IPGold places ads with a link to the promoted resource in communities and on OK's personal pages (in comments to publications, videos, photos);
Real users independently move from the social network to the specified address;
Behavioral factors are improving and the link profile is becoming more diverse;
Search engines better rank the Internet platform and increase its position in the TOP of the results, website indexing is accelerated;
Improved positions help attract a new target audience interested in specific services or products.
The absence of bots in this chain of promotion guarantees maximum security of the promoted resource. It also works positively for the OK.ru itself. Interesting: An additional feature of the service is an increase in brand awareness in a social network.
Such promotion will be especially relevant for resources that cannot reach the TOP of results due to high competition or that are just starting to develop on the Internet. In both cases, transitions from Odnoklassniki will form the most natural interest in the page, which will be positively perceived by search engines.
With IPGold, you can get live traffic and attract your target audience in the shortest possible time. All you need to do for this is to copy the page address and paste it into the task form in your account. As soon as the order is launched, we will start working on it. You can also track the results of promotion in your personal account on the service. Here, in parallel, you can run additional tasks for Ok.ru (for example, "share a post" or "make friends") and the site.
Order transitions for other social networks. You can even order clicks from twitter, from active users of this service.