Facebook comments
Facebook is one of the most popular and largest social networks with over 2 billion users. Major global brands, along with ordinary users, have their own accounts in it and use the network.
We offer a wide range of Facebook promotion services inexpensively and safely. We offer promotion on Facebook by real people who have their own accounts in this social network. networks. This is a natural method of attracting even more followers to you.
They will definitely complete the task that you set them: from following you and watching a video, to liking a post they enjoy. This is the safest way to promote, in our work we never use bots and machine algorithms.
You can buy likes and the required number of followers using the flexible settings of ad campaigns by placement period, gender and age of the audience. To get started, you need to register in your personal account, start an account, create an ad campaign and start promoting.
Order form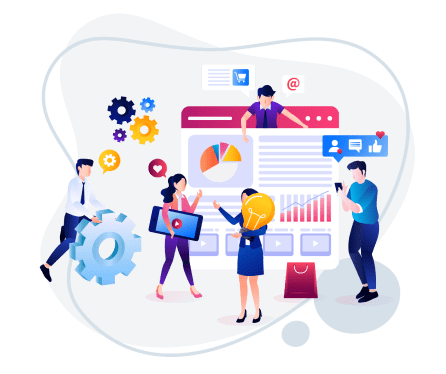 Boost comments for your Facebook - quickly and without a threat to your account
Today, comments on Facebook are one of the main indicators of audience engagement (along with likes and reposts). It is he who is evaluated by advertisers and the social network itself. For the first, comments are an indicator of how effective advertising will be in a particular profile or group. For the social network, they indicate the benefits of the content, the possible interest in it. The higher these characteristics, the better the position of the publication in the recommendation feed.
Comments are directly involved in the natural promotion of the profile. Their insufficient number hinders the development of the page. Coping with such a problem is able boost.
IPGold boost comments from real users, which has a positive effect on statistics and doesn't pose a threat to the profile/community. The actual service will be both for personal pages and for commercial groups. To order it, register on the site and run the appropriate task.
Benefits of boosting comments on Facebook
Running organic promotion is not the only benefit of boosting posts under posts. This service has other advantages:
Increasing engagement. A large number of comments arouses interest among subscribers, encouraging them to spend more time on the page and be active on it (like and comment on posts).
Improving trust. Activity in an account or community is positively perceived by the audience. This is especially true for commercial groups and online stores.
An incentive to communicate. Inflated comments encourage real subscribers to communicate. This is a good way to start a dialogue with your audience.
But to achieve such results is possible only under one condition - high-quality and well-executed boosting. It is important that the comments correspond to the subject of the publication, and that they are left by real users. Emoticons and random expressions twisted by bots will only lead to a deterioration in statistics. IPGold will help prevent this.
On our service, you can order an inexpensive and 100% safe promotion of comments on Facebook: for a community or a personal page, under a photo, video or post. Recordings are commented by real performers. They work from different IPs and different regions, which allows you to bypass the social network algorithms.
The principle of boosting is simple:
You publish a task for the required number of comments;
The performer follows the specified link and gets acquainted with the topic of the post or photo;
The user comments on a post.
All that remains for you is to monitor how the account statistics are improving, and the number of interested and active subscribers is growing.
IPGold services are an opportunity for fast and completely secure promotion of your Facebook profile. We strictly adhere to the current algorithms of the social network and involve only real performers in the work. At the same time, you can become one of them. This will not only allow you to make sure that the services are safe, but also provide the opportunity to order boosts for free. For more information, please visit the personal account on the website.
In your account you can get acquainted and order our other services. For example - Reading Zen will make it easier for you to promote your blog in the blogging platform of the same name.