Facebook likes boost
Facebook is one of the most popular and largest social networks with over 2 billion users. Major global brands, along with ordinary users, have their own accounts in it and use the network.
We offer a wide range of Facebook promotion services inexpensively and safely. We offer promotion on Facebook by real people who have their own accounts in this social network. networks. This is a natural method of attracting even more followers to you.
They will definitely complete the task that you set them: from following you and watching a video, to liking a post they enjoy. This is the safest way to promote, in our work we never use bots and machine algorithms.
You can buy likes and the required number of followers using the flexible settings of ad campaigns by placement period, gender and age of the audience. To get started, you need to register in your personal account, start an account, create an ad campaign and start promoting.
Order form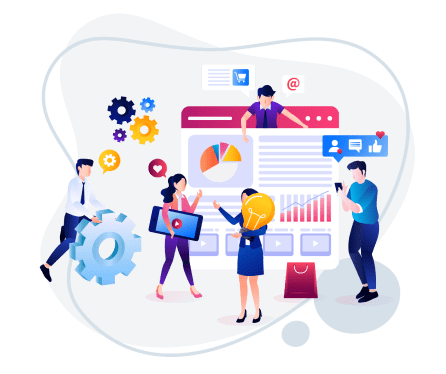 Likes for posts and photos on Facebook
All posts on Facebook are published with one goal - to reach as large an audience as possible and get a lot of likes. This not only amuses pride, but also has a positive effect on the development of the page itself. If publications are poorly evaluated, then the promotion of the group/community/page is slowing down. Facebook likes boost will help to resume or speed it up, which can be used to improve the performance of videos, photos, posts.
The promotion service from IPGold will be relevant for all profiles and groups whose owners are interested in:
Social network monetization;
An increase in the number of orders, purchases, appeals;
Improving the brand image (personal or corporate);
Increasing the trust of the target audience.
To boost likes on Facebook, just register on the online service and place an order. The number of ratings can be any. It all depends on your requirements, as well as the features of the promoted profile.
Likes - a complex impact on the development of the social network
It's necessary to boost likes not only in order to increase the trust of an active audience and improve the image of the page. The tasks and possibilities of such assessments are much broader. And their main function is natural development.
Facebook algorithms push to the top positions in the recommendation feed those posts under which there is high activity. Grades are its main indicator. The more of them, the better the post will rank. As a result:
The publication will be seen by a new, large audience;
Interested users will go to the page;
The live activity of the promoted profile (likes, comments, reposts) will start to increase.
With the help of an elementary like, you can start organic account promotion. The main thing is to correctly perform the wrapping of grades. In this case, it is important to take into account several nuances. The first is the number of marks. It should not stand out strongly against the background of other statistical indicators. Therefore, either wind up a small number of likes, or increase all indicators (you can also buy comments, followers and reposts on IPGold).
The second nuance is limits. Facebook closely monitors the actions of its users. A sharp increase in activity may lead to additional checks. Therefore, the number of likes should grow gradually.
The third feature is users. Only real people should like posts. Ratings from bots can lead to account blocking, as well as downgrading posts in the feed.
All these nuances are taken into account by IPGold. Each of our performers is a real person who performs all actions manually. There is a short pause between assessments. And the number of boosted likes can be absolutely anything. As well as any number of clicks from search engines, which are carried out by similar actions.
With IPGold, you can grow your account not only quickly, but also safely and at minimal cost. You can order wrapping both for a fee and for free. For more information or to start the promotion - register on the site. We recommend trying facebook reposts. Your content will be shared by a large number of users and this will popularize it.