Reposts on Facebook
Facebook is one of the most popular and largest social networks with over 2 billion users. Major global brands, along with ordinary users, have their own accounts in it and use the network.
We offer a wide range of Facebook promotion services inexpensively and safely. We offer promotion on Facebook by real people who have their own accounts in this social network. networks. This is a natural method of attracting even more followers to you.
They will definitely complete the task that you set them: from following you and watching a video, to liking a post they enjoy. This is the safest way to promote, in our work we never use bots and machine algorithms.
You can buy likes and the required number of followers using the flexible settings of ad campaigns by placement period, gender and age of the audience. To get started, you need to register in your personal account, start an account, create an ad campaign and start promoting.
Order form: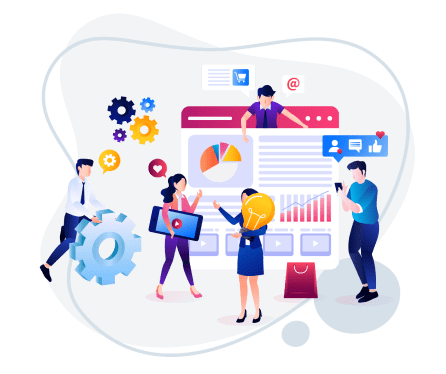 Safe and fast promotion of reposts for posts of all types on Facebook
To promote Facebook, it is not enough to post interesting content and interact with the audience. Promotion also includes work with statistical indicators. One of these are reposts on Facebook, on which coverage directly depends. IPGold promotion will help improve them.
Our service boosts reposts for profiles of all types: personal pages, communities, online stores, business accounts. All actions are performed by real users of the social network in accordance with the current features of the social network algorithms. This contributes to the overall security of the service and its high efficiency.
To order a boost of reposts, just register on the site and create the desired task in your personal account (by setting the necessary parameters). If you are interested in a free service, then first complete the tasks of other customers. The money received can be used to launch any order on the service.
Why and how you can boost reposts on Facebook
There are several reasons why you should boost reposts under publications, photos or videos:
Ranking improvement. The more followers a post shares, the better it ranks on the social network itself. The result is the promotion of posts to the top positions in the recommendations feed and an increase in coverage.
Attracting a new live audience. When a person shares a post, the post will appear on their page and all their followers will be able to see it. It also helps increase reach and followings.
Increasing confidence. A large number of reposts arouses interest among potential followers and improves their trust (because it's considered an indicator that the content is interesting, useful, popular).
To achieve better results, you should boost statistical indicators in a complex way. You can also buy comments, followers and likes on our service. The instructions for all services are the same. It is enough to register on the site and create a task with the necessary parameters. As soon as it is launched, service performers will start working.
Interesting: It's necessary to promote not only communities and online stores, but also company profiles, personal pages. Good statistics and a large audience is an opportunity to make money on advertising.
Facebook promotion with IPGold is safe, fast and inexpensive. All actions are performed by real and active users who don't arouse suspicion in the social network. They repost posts to their wall and save them. Tasks are completed in the shortest possible time - up to several minutes. The exact speed depends only on the features of your order and the selected tariff. The cost of services is set at a favorable level - from 1.45 rubles. You can find the current rates on the website or in your personal account.
You can increase promotion by a series of point or mass comments related to the promoted content. Our users will write themed facebook comments, which will be harmoniously embedded in promoted posts and materials.