Facebook followers boost
Facebook is one of the most popular and largest social networks with over 2 billion users. Major global brands, along with ordinary users, have their own accounts in it and use the network.
We offer a wide range of Facebook promotion services inexpensively and safely. We offer promotion on Facebook by real people who have their own accounts in this social network. networks. This is a natural method of attracting even more followers to you.
They will definitely complete the task that you set them: from following you and watching a video, to liking a post they enjoy. This is the safest way to promote, in our work we never use bots and machine algorithms.
You can buy likes and the required number of followers using the flexible settings of ad campaigns by placement period, gender and age of the audience. To get started, you need to register in your personal account, start an account, create an ad campaign and start promoting.
Order form: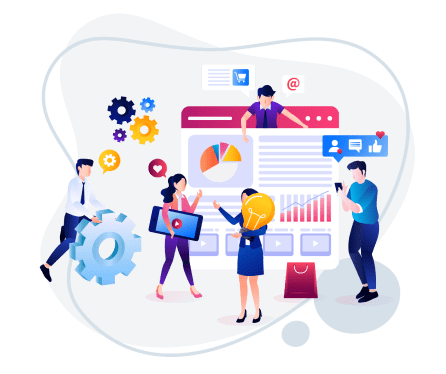 Facebook is the most famous social network, which is considered a good platform for promoting goods, services, personal blogs. The current audience of the service is about 1.3 billion people. It's not easy to distinguish your account among such a number of users and increase the number of followings in a natural way. Moreover, it is this indicator that is directly involved in the development of the page. Facebook followers boost provided by our service will help you improve your statistics and promote your profile. To use it, you need to simply:
Register on IPGold;
Choose the appropriate tariff and adjust the promotion parameters if necessary;
Run an order.
Immediately after the task is launched, our performers will begin to subscribe to the profile. All of them are real (we don't cheat bots) and are located in different regions. Accept new followers as friends or not - it's up to you.
3 reasons to boost facebook followers
Artificially increasing the audience in a group or personal Facebook page is not the most honest way to develop an account. At least because it doesn't allow you to determine the real popularity of the published content and the benefits of the community, profile. As a maximum - because the users attracted in this way don't show much activity.
However, almost all bloggers and representatives of commercial pages on Facebook regularly resort to boosting followers. There are 3 explanations for this:
Trust (people trust groups and accounts with a wide audience more, especially for online stores and brands);
Increasing coverage (boosted profiles help the page to reach higher positions in the feed and thus attract a new real audience);
Status (the image of the brand, store, personal profile directly depends on the number of followings).
At the same time, it's important to understand that boosted users won't comment on posts, like publications and make reposts. Therefore, firstly, it's necessary to pay due attention to the content (so that users who go to a group or profile by displaying entries in the TOPs have a desire to subscribe). And secondly, the increase in followings should be accompanied by an increase in other statistical indicators and internal advertising. You can also buy likes, comments and reposts on our website. Additionally, you can order clicks on links on the site.
IPGold boosts Facebook followings quickly, inexpensively and affordable (it's also possible to order the service for free). Attracted users are real and alive. They perform all actions manually, which guarantees high security of the service. The promotion performed by our online service will help you reach a new audience, attract active subscribers and increase the popularity of the published content. This can also be achieved by increasing likes. Order boost facebook likes.