Boost followers Instagram
One of the main indicators of the popularity of an Instagram account is the number of users who follow it. It is this factor that advertisers take into account before starting cooperation. And it is he who largely influences the ranking of content and its promotion within the social network. A small number of followings slows down the development of the profile and does not allow you to reach monetization or increase income. Boosting Instagram followers in IPGold will help to cope with this problem. The service will be especially relevant for:
Novice bloggers who have not yet had time to acquire their audience;
Major bloggers before the start of sales of information products (to increase trust);
Commercial accounts (beauty salons, stores, corporate pages);
Bloggers who decided to resume their activity on Instagram after a pause.
On our service, you can quickly boost the required number of followings using both paid and free methods. To start an order, it is enough to register on the site and set the necessary promotion parameters.
Order form: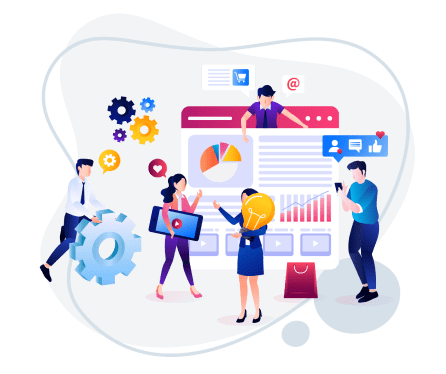 Features of boosting followings on Instagram
Boosting followers is, although not entirely honest, but a good and very effective method of improving statistics. In addition, it has a positive effect on the attitude of the audience. Most of the users act on the social network according to the principle of "Social Proof". Seeing that many people follow the account, they will at least be interested in a particular profile. As a maximum, they will also start follow.
Also, an active increase in the number of subscriptions to Instagram contributes to a better placement of publications in the TOP. The social network perceives such activity as a sign that the content is interesting, popular. As a result, she independently displays it in recommendations. And this gives the blogger the opportunity to get live likes, views and comments for free.
The main condition is the high-quality implementation of promotion. You can entrust such a task to IPGold. We guarantee:
Followings without unfollows.
Performance of tasks by real performers from different regions;
Quick promotion of the required number of subscriptions;
100% confidentiality of the procedure.
Promotion doesn't occur automatically, but manually. Users independently follow the given link and subscribe to the promoted profile. This allows us to bypass Instagram's algorithms and provide a 100% security guarantee. The same applies to other services, such as website clicks.
By boosting followers with the help of our online service, you can improve statistics, increase real reach and attract the attention of the target audience with minimal time, effort, and money. At the same time, do not forget to keep a balance between subscriptions, likes, comments, etc. If necessary, you can also increase any statistical indicators through your personal account in IPGold. For example, select Instagram poll promotion, attract the desired number of votes from its users.