Buy likes in Odnoklassniki
Odnoklassniki is one of the largest social networks in Russia, the audience of the network includes more than 70 million people in the Russian Federation and neighboring countries. The social network is actively used to share entertainment content.
The IPGold online service provides the ability to quickly boost OK.ru for new and old accounts. You can buy inexpensive followers, comments and reposts from us. All our followers are real users.
We don't use bots in our work, and we also don't have a system of points and boosting for completing tasks, so it won't work to boost OK.ru for free through us. But due to the followings of live followers, you will practically not have followings write-offs, so the promotion of OK.ru through our service is quite effective.
For maximum results, use a comprehensive promotion strategy for promotion with a systematic increase in followers, reposts and likes. To get started, you need to register in your personal account and replenish your account.
Order form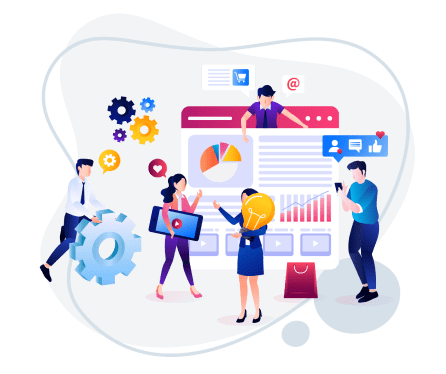 Boost classes with a guarantee of security
Classes in the Ok.ru social network are the same as likes in other social networks. The principle of their work is similar. The more often and more actively your posts are rated by users, the better your page will be ranked by the internal search engine Oka ru. As a result, attracting a new audience, increasing subscriptions and the possibility of monetizing the account (or simply increasing its popularity). Such goals can also be achieved if subscribers are reluctant to like posts. It is enough to buy classes in Odnoklassniki on IPGold in three steps:
Register for the service;
Choose the right service;
Set up and run boost.
The task will be accepted for processing immediately after its activation. Gradually, the number of likes on your post will increase. Moreover, the publication will be evaluated by real and active users of the social network. This reduces the risk of a page ban to a minimum and guarantees you 100% security of account promotion.
Why you should buy likes in Odnoklassniki
Grade marks are stats that contribute to the natural progress of a page. With their help, you can bring a group or personal profile to the top of the results of the internal Ok.ru search engine and increase the audience. But this is not the only reason why users of this social network wind up ratings. The benefits of this promotion include:
New impressions (the rated post goes to the page of the person who rated it, where it is shown to his followers);
Improving the image (a large number of classes forms a trusting attitude of users);
Attracting advertisers (likes are the fundamental indicator that advertisers take into account before launching an ad).
This service is especially recommended for commercial pages. Thus, it will allow beauty salons, online stores and companies to quickly get a new audience, create the necessary image and increase the final profit. Appreciate its effect and novice bloggers. Numerous ratings can create a buzz around photography, which is extremely important in the blogging environment. Ordinary users can also wind up likes. All this applies to mobile app promotion.
Class boost is a quick and effective way to promote your Odnoklassniki account, which is suitable for owners of any pages and groups. The main thing is to buy such marks correctly. Posts evaluated by bots can lead to a ban on the account. Therefore, only real users should like posts. It is these performers who will fulfill orders for IPGold. On our service, you can cheaply order the required number of likes without fear for your page on the social network and privacy. We guarantee the security of services, their affordable price and fast execution speed. It's easy to verify this: just start your first task and follow the gradually changing account statistics.
To increase the effectiveness of new classes, you can buy followers in Odnoklassniki. They will help balance the growth of classes and make promotion in the social network more natural.