Odnoklassniki followers boost
Odnoklassniki is one of the largest social networks in Russia, the audience of the network includes more than 70 million people in the Russian Federation and neighboring countries. The social network is actively used to share entertainment content.
The IPGold online service provides the ability to quickly boost OK.ru for new and old accounts. You can buy inexpensive followers, comments and reposts from us. All our followers are real users.
We don't use bots in our work, and we also don't have a system of points and boosting for completing tasks, so it won't work to boost OK.ru for free through us. But due to the followings of live followers, you will practically not have followings write-offs, so the promotion of OK.ru through our service is quite effective.
For maximum results, use a comprehensive promotion strategy for promotion with a systematic increase in followers, reposts and likes. To get started, you need to register in your personal account and replenish your account.
Order form: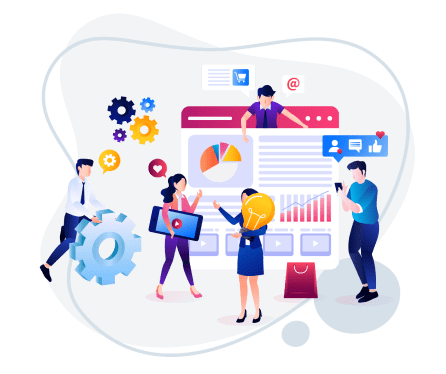 Buying followers on Odnoklassniki to promote your page
Promotion in the social network OK.ru is an effective way to reach a wide audience. The number of users here ensures the effectiveness of the promotion of any project. But only under one condition - the right approach to this process. It is necessary not only to regularly publish content that may be of interest to a specific audience. It is important to keep the page active. To cope with this task will help boost followers in Odnoklassniki from IPGold.
On our service, you can order the promotion of a community or a personal profile on Ok.ru on favorable terms. All orders are performed by live users. This format of promotion has two advantages. Firstly, it is completely safe, because. doesn't violate the rules of the social network. And secondly, it allows you to gain an audience that can be active in the future (of course, provided that you publish interesting content). But the main thing: such a boost launches the natural promotion of a page or group and contributes to their better ranking within the social network.
Boost from IPGold: a guarantee of results and safety
Increasing the number of group members or followers on a page requires a special approach. In this case, it is extremely important to take into account the current Okaru algorithms and its requirements. Otherwise, instead of launching organic promotion, you can get a ban.
IPGold takes into account all the algorithms of the OK.ru social network and guarantees its customers:
Transparent mechanism for increasing followings. The principle of promotion is simple: you place an order for the required number of friends or community members, the service sends it to the performers, and they subscribe to the promoted page.
Rollout safety. There is a short pause between user followings. This helps to bypass Odnoklassniki algorithms and reduce the risk of penalties.
Increase followings to the required level. On the service, you can buy both a few and a hundred followings.
However, we don't make false promises. Followed users, although they are real, won't show much activity (put likes, comment on posts). But they will increase the size of your audience, which will lead to better statistics, more attention from potential subscribers, and attracting people who are interested in your content and are ready to be active.
Making your account more popular, famous and successful with our service is not only easy, but also profitable. The price of the service is set at an affordable level. At the same time, you can order it for free: by completing the tasks of other customers and spending the money received to launch your order. To get acquainted with all the benefits of cheating, just register on the site and create your first task. Alternatively, it could be clicks from search engines.
It is enough just to earn your first money for promotion by creating comments. They are always popular. Now many advertisers are actively ordering the service - boost comments in Odnoklassniki, which makes the first earning opportunity very simple.