Boost comments in Odnoklassniki
Odnoklassniki is one of the largest social networks in Russia, the audience of the network includes more than 70 million people in the Russian Federation and neighboring countries. The social network is actively used to share entertainment content.
The IPGold online service provides the ability to quickly boost OK.ru for new and old accounts. You can buy inexpensive followers, comments and reposts from us. All our followers are real users.
We don't use bots in our work, and we also don't have a system of points and boosting for completing tasks, so it won't work to boost OK.ru for free through us. But due to the followings of live followers, you will practically not have followings write-offs, so the promotion of OK.ru through our service is quite effective.
For maximum results, use a comprehensive promotion strategy for promotion with a systematic increase in followers, reposts and likes. To get started, you need to register in your personal account and replenish your account.
Order form: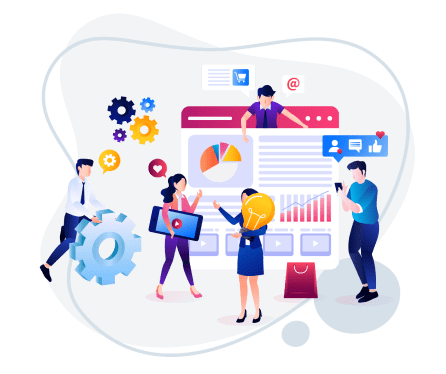 Safe promotion of OK.ru through the promotion of comments
In the Ok.ru social network, one of the main indicators of the popularity and relevance of a profile (along with likes, reposts and the number of friends) are comments. They have a positive effect not only on the image of the account itself, but also on its further promotion. The internal search engine of the service works on the same principle as Google: the tops of search queries display those groups and pages that show higher activity. Therefore, cheating comments on Odnoklassniki is an opportunity to improve the ranking of an account within the social network and attract a new audience. This will be especially relevant for commercial pages: online stores, beauty salon profiles, corporate groups, etc. You can profitably order an increase in messages under photos on our service.
IPGold offers favorable promotion conditions in Odnoklassniki. On the site, you can run a task for any number of comments. All that is needed for this is to register in the system and start the order.
Features of promotion in Ok.ru from IPGold
The main rule of high-quality and safe boosting is real users. Unlike other social networks, Oka ru does not have the toughest sanctions against those who wind up statistical indicators. But for increasing messages from ordinary bots, you can get a ban. Therefore, our service works only with real users. All comments are left by real people. The promotion works according to a simple algorithm:
The client orders comments in the required quantity;
Performers from different regions leave neutral messages under the desired publication;
Left messages are saved for the rest of the time.
Increased activity under the post will lead to its better ranking. The post will be shown to a new audience that may be interested in the specific content. As a result, attracting new followers and launching organic page promotion, increasing "class" marks and overall improving account statistics. Due to such a service, you can win the competition (if the entry participates in one), attract new advertisers, develop your business, and more. Therefore, high-quality promotion is, first of all, a good opportunity to increase profits.
On our site you can not only buy comments for Odnoklassniki, but also get them absolutely free. Just register in the system as an executor and complete the tasks of other customers. With such actions, you can earn real money, which you can later spend on launching your order. You will find more detailed information in your profile at IPGold - after registering on the site.
Our range of social networking services is quite wide. We work with all leading social networks. Here you can order not only comments and followers, but also Instagram likes boost and many other similar services.