Buy repost in Odnoklassniki
Odnoklassniki is one of the largest social networks in Russia, the audience of the network includes more than 70 million people in the Russian Federation and neighboring countries. The social network is actively used to share entertainment content.
The IPGold online service provides the ability to quickly boost OK.ru for new and old accounts. You can buy inexpensive followers, comments and reposts from us. All our followers are real users.
We don't use bots in our work, and we also don't have a system of points and boosting for completing tasks, so it won't work to boost OK.ru for free through us. But due to the followings of live followers, you will practically not have followings write-offs, so the promotion of OK.ru through our service is quite effective.
For maximum results, use a comprehensive promotion strategy for promotion with a systematic increase in followers, reposts and likes. To get started, you need to register in your personal account and replenish your account.
Order form: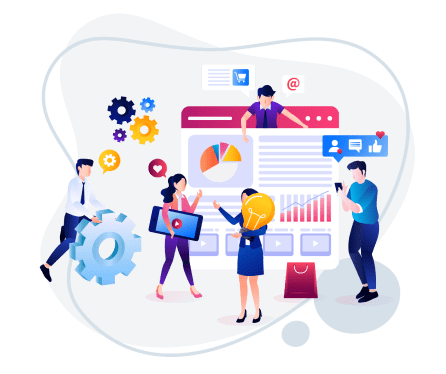 Buying reposts is an effective promotion tool in Ok.ru
The audience of Odnoklassniki is quite loyal and active. But not every user is ready to share a post that interested him. Things are even worse with narrowly thematic posts that may be of interest only to a certain circle of users. Such publications are not actively reposted, which slows down the overall promotion of the page. But to deal with such a problem is real. To do this, it is enough to buy a repost in Odnoklassniki in the amount that is necessary for a particular account. You can do it on our service.
IPGold comprehensively and safely promotes groups and personal pages on Ok.ru. We take into account all the current Oka algorithms and reduce the risk of bans to a minimum. Your posts are reposted by live users who are active or neutral in this social network. Therefore, a sharp increase in activity does not arouse any suspicion in the site. On the contrary, it helps to launch a natural promotion of the profile and improve its ranking.
Why and who needs to buy reposts in Odnoklassniki
Reposting is a service that is part of the complex promotion of a page/group. It has a positive effect on the statistical indicators of the account, as well as:
Increases the activity of existing folllowers (the more often your posts are reposted, the more people will show interest in them);
Increases the number of followings (publications are posted on the pages of real people who have their own followers and friends, which allows you to expand your audience);
Improves the overall status of the page (cheating creates a certain image that arouses trust and sincere interest among people).
Such a service will be relevant not only for commercial pages, but also for personal profiles. However, its purposes may be different. For example, for an online store, promotion of Odnoklassniki is a good way to attract new potential customers and increase profits. For bloggers, this is an opportunity to reach advertisers or increase the price tag for advertising. And for ordinary users - a chance to get like-minded people and feel popular.
Regardless of the goals of promotion, you can order its implementation at IPGold. We guarantee:
Affordable promotion prices;
100% customer confidentiality;
Bypass social network algorithms;
Fast order fulfillment.
The cost of distributing a post can be less than 1 rub. The exact price depends on the selected service package. At the same time, on the site you can not only buy reposts, but also get them for free. To do this, it is enough to register on the service and complete tasks (likes, comments, subscriptions) of other customers. Firstly, it will allow you to verify the reality of our performers. And secondly, this way you can earn money to launch your task.
For reposts, you can also buy classes in Odnoklassniki. This will increase the effectiveness of promotion in this social network.