Boost comments on tik tok
Tik Tok is a popular social network that hosts small videos. The young audience of the site is growing and expanding rapidly. Now well-known brands, networks and companies already have their accounts on the site.
Tik Tok promotion is a necessary parameter to increase the rating of your accounts. We provide services for boosting subscribers, likes, views, comments on Tik Tok, with loyal prices.
There are no tasks in our service, you can immediately buy the required number of subscribers and select gender, age, geography and subscription time in the advertising company settings.
We don't use bots in our work, we only have live subscribers - these are real Internet users. We don't have free exchange promotion, but at the same time, the cost of target user actions for promotion is not large. You can order a cheat at a price of 0.499 rubles per subscriber. To get started, you need to register on our website.
Order form: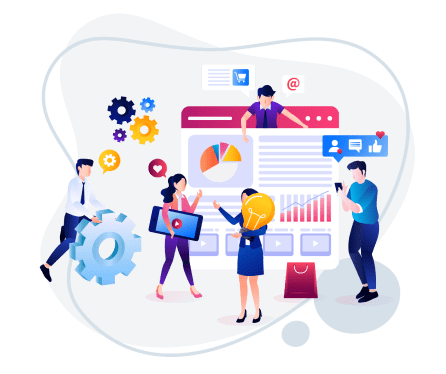 Boost comments on Tik Tok to increase your rating
TikTok video ranking involves complex work with all statistical indicators: from views to subscriptions. Comments are of great importance in this process. The more of them, the higher the chances of getting into the TOP. In addition, the messages of other users under the video form a certain image of the account and inspire confidence in the audience. Between two channels, one of which has 1-2 comments, and the other has 50-10 comments, the user will choose the second one. Therefore, the promotion of comments on TikTok is a direct way to:
Increasing coverage;
Improve user relationship;
Audience expansion.
Such an effect will be relevant both for a young account that is just starting to advance on a social network, and for an already large channel that, for some reason, has stopped developing. In any case, you can order promotion on our service: just register on the site, create an order and respond to the comments that appear.
How does it work and how safe is it
IPGold offers 100% safe and effective TikTok comment promotion. It works like this:
You register on the service and create a task for the required number of comments;
Real performers comment on the promoted video with a slight time delay to bypass social network protection algorithms;
Due to the increased activity, the statistical indicators of the clip improve and it goes to the TOP.
Whether or not to reply to messages is up to you. As practice shows, the answers do not play a big role in the ranking of clips. But they have a positive effect on the attitude of the audience. Therefore, it is worth answering at least 20-40% of messages.
It is recommended to order comments boost in combination with other forms of statistics improvement: subscribers, likes, views. This will allow you to launch organic (already free) promotion of the channel. A separate comment boost will be relevant if this statistical indicator sags (for example, 1000 users watch a video, and 1-2 comment on it).
Regardless of the chosen promotion format, you can profitably conduct it through our service. All tasks are performed by real performers from different regions. This ensures the security of TikTok promotion and allows you to cover different geos. You can make sure that users are real: by becoming one of them. On our service, you can not only order promotion, but also fulfill orders from other tiktokers. Thus, you will get the opportunity to order comments for free.
To use the services of IPGold, register on the site and create the desired task. Our performers will immediately take it to work and start commenting on the promoted video. Or boost tik tok views of the video you need.