Boost likes on Tik Tok
Tik Tok is a popular social network that hosts short videos. The young audience of the site is growing and expanding rapidly. Now well-known brands, networks and companies already have their accounts on the site.
Tik Tok promotion is a necessary parameter to increase the rating of your accounts. We provide services for boosting subscribers, likes, views, comments on Tik Tok, not expensive.
There are no tasks in our service, you can immediately buy the required number of subscribers and select gender, age, geography and subscription time in the advertising company settings.
We don't use bots in our work, we only have live subscribers - these are real Internet users. We don't have free exchange promotion, but at the same time, the cost of target user actions for promotion isn't large. You can order a boost at a price of 0.499 rubles per subscriber. To get started, you need to register on our website.
Order form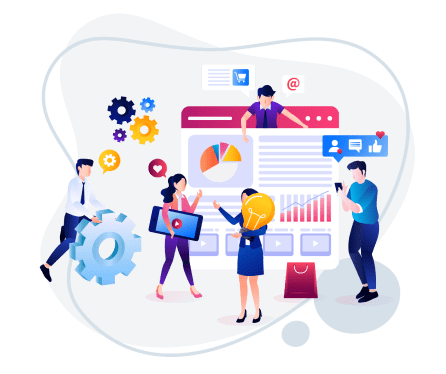 Safe promotion of likes on Tik Tok: fast, inexpensive, effective
Likes are one of the main statistical indicators not only on Instagram, but also on TikTok. Likes indicate the relevance of the video, the interest of users in it. They also affect the ranking of the video and its placement in the TOP. The more often people like your video, the higher the chances that it will get into the recommendations. This means that it will begin to move organically and absolutely free. Therefore, boosting likes on TikTok is considered one of the most popular services on our site. It will apply if you:
Just created an account and didn't have time to acquire an active audience;
Haven't run a social network for a long time, which is why the activity has dropped significantly;
Actively run the channel and gain a lot of views under the videos, but few likes.
You can boost likes both in combination with other statistical indicators (comments, views, subscriptions), and separately. In any case, to order promotion, you just need to register on our service and run the desired task. We will take care of everything else. This algorithm of actions is also suitable for promotion of mobile applications.
Boost likes - as a way to promote the channel
Boosting likes on TikTok is a universal way to promote a channel. First, ratings take part in the ranking of clips. A large number of hearts allows the video to quickly reach the recommendations and gain a new audience. Secondly, the more likes, the higher the trust of potential subscribers. This will be especially true for commercial channels used to promote services and goods. In this case, boosting acts as a full-fledged branding tool. Thirdly, an increase in likes helps to support the activity of the channel.
The overall goal of the service is to improve profile statistics and earn money (or increase it). You can achieve this with IPGold. We guarantee:
Safety. Clips are liked by real people from different devices, IP. This excludes the possibility of penalties from Tik Tok (of course, if you do not wind up a million hearts at a time).
Flexible terms. You yourself choose the characteristics of users who should like videos, determine the required number of ratings. You can also follow the promotion results in our application.
Complexity. If necessary, in combination with ratings, you can order comments, subscriptions and other actions. This will positively affect the promotion of the channel.
Another important advantage is loyal prices. Firstly, we adhere to an affordable price list and don't overstate the cost of services. And secondly, on the site you can not only order hearts, but also complete the tasks of other users. Simple tasks will help you earn and make the promotion of your account absolutely free. To get more detailed information about tariffs or order a service, just register on the site.
In addition to entertaining content, you can leave comments on TikTok. Therefore, tik tok comments boost will help you get additional responses from the audience if it is not active enough.