Boost Twitter comments
Twitter is a growing social network where users exchange short messages. Tweets are used by popular bloggers, businessmen, celebrities and politicians. Many high-tech businesses, investment funds and companies have Twitter accounts.
We offer prompt promotion of Twitter, without completing user tasks. In IPGold, you can quickly buy the required number of followers or get likes with comments. This work will be done by real people, Internet users.
For example, you buy 1000 retweets, IPGold platform users follow your link and make a given number of retweets. In the settings of the ad campaign, you can specify its time, gender, age, and geolocation of the audience.
To do this, you must register in your personal account, replenish the balance and launch an ad company in the system. If you have any questions or difficulties when launching an advertising company, our support team will promptly answer all questions and help with the launch.
Order form: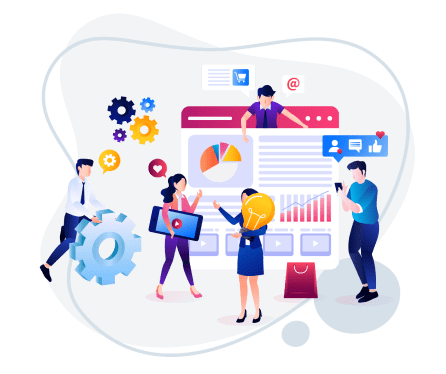 Boost live comments for your microblog
Twitter users are quite active in commenting on bloggers' tweets. But this only applies to posts on sensitive and relevant topics that are of great interest, as well as profiles with a large audience. If you haven't managed to get enough followers yet, you can simply buy a comment on Twitter at IPGold. An increase in messages under the post will have a positive effect not only on its ranking, but also on the overall "image" of the account.
Our service offers comprehensive blog promotion services on Twitter. In addition to comments, you can order an increase in likes, followers, retweets from us. All orders are performed by real users from different IPs and regions. This helps to avoid a ban from the social network and helps to launch the natural promotion of the channel by extended geolocation. To order a service, simply register in the system and create a new task with the required parameters. As soon as the order is launched, our performers will start working on it.
Why you should boost comments on Twitter
Twitter is a social network that independently ranks the publications of its users. Its algorithm is similar to that of TikTok: the more active readers are on a particular tweet, the better it will be promoted by the service itself. One of the indicators of such activity are comments. The number of posts under your publications directly depends on:
Ranking (live communication indicates the relevance of a particular post and contributes to its inclusion in the feed of a larger number of potential readers);
Audience trust (users trust accounts with a lot of comments on their pages - this is especially true for markets, salons, companies);
General profile statistics (when choosing sites for advertising, advertisers must take into account all indicators of activity).
The ultimate goal of such boosting is one - to increase views and reach. Smaller tasks depend on the account type. Increased reach will help bloggers to attract advertisers and start earning. Ordinary users - will allow to expand the audience, find new like-minded people. Commercial pages (markets, corporate accounts, beauty salons) - to attract potential customers and increase earnings. And comments play a significant role in achieving each of these goals.
Integrated promotion Twitter necessarily includes work with comments. You should not only respond to rare messages from followers, but also attract new ones. To do this, publish interesting content, design tweets in an original way and ask leading questions. To speed up the process and quickly improve your microblogging statistics, buy the required number of comments on IPGold. We guarantee 100% security of such a service and its affordable cost.
In addition to comments, we recommend buy followers on Twitter, for more natural and effective promotion of your blog.