Buy Twitter followers
Twitter is a growing social network where users exchange short messages. Tweets are used by popular bloggers, businessmen, celebrities and politicians. Many high-tech businesses, investment funds and companies have Twitter accounts.
We offer prompt promotion of Twitter, without completing user tasks. In IPGold, you can quickly buy the required number of followers or get likes with comments. This work will be done by real people, Internet users.
For example, you buy 1000 retweets, IPGold platform users follow your link and make a given number of retweets. In the settings of the ad campaign, you can specify its time, gender, age, and geolocation of the audience.
To do this, you must register in your personal account, replenish the balance and launch an ad company in the system. If you have any questions or difficulties when launching an advertising company, our support team will promptly answer all questions and help with the launch.
Order form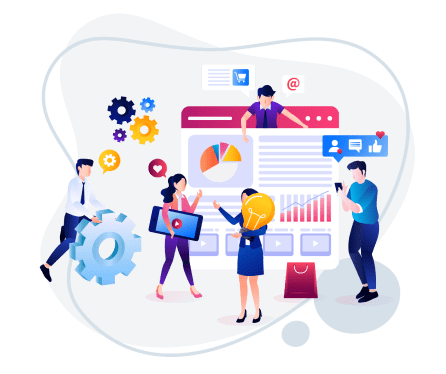 Buying followers on Twitter: fast microblogging promotion
Twitter is one of the most popular microblogging services. The current number of its users is about 1.3 billion people. 211 million of them monetize their blog in one way or another. This applies to users with a sufficient number of followers. The more people subscribed to a microblog, the higher the chances of making a profit with it. One of the ways to expand the audience in this social network is to buy users. You can profitably buy Twitter followers in the required amount on our service.
Attracting followers through IPGold is one of the SMM account promotion tools. It affects several factors: the speed of distribution of tweets, the coverage of publications, the attitude of the audience. The more readers that follow your profile, the more trusting your target, but not yet following readers will be. This is especially true for commercial pages (shops, corporate channels). Wrapped followers allow you to attract real followers who are interested in specific services and products.
IPGold - safe and profitable followers boost
It is necessary to boost Twitter competently. The first and most important rule is that all followers must be real. Boosting a large volume of bots can lead to account blocking. Therefore, on our service you can only buy live followings. It works quite simply:
You place an order on the site;
Our performers manually subscribe to your account;
Followed users remain your followers forever.
It's important to understand that the people who following you through service are not your target audience. They may not be active on the page. Therefore, it is recommended to supplement the cheating of followers with the cheating of likes. This will balance the statistics, as well as increase the trust of its visitors. The statistics of the advertised site can be improved due to clicks from search engines, which are carried out by our users when ordering the corresponding service.
Followers boosted through IPGold are an opportunity to launch a natural promotion of the channel. The principle of promoting microblogging on Twitter is based on the popularity of profiles. The more popular a particular account is, the better the system ranks its tweets. As a result, attracting the target audience and the ability to reach advertisers (due to improved statistics) or increase profits from the sale of your own services and goods.
It is profitable to order a boost of followers at a bargain price (from a few rubles per follow) and you can buy the required number of followers on our service. All tasks are performed by real people from different countries. This allows you to reach a diverse audience and completely eliminates the risk of being penalized by Twitter. To order the service, simply register on the site. In your personal account, you can not only choose the appropriate promotion tariff, but also independently complete tasks and earn money. You will find more information in your profile.
If you have your own blog on the TikTok platform, we can offer you Tiktok like boost and other related services on this platform.