Boost Twitter likes
Twitter is a growing social network where users exchange short messages. Tweets are used by popular bloggers, businessmen, celebrities and politicians. Many high-tech businesses, investment funds and companies have Twitter accounts.
We offer prompt promotion of Twitter, without completing user tasks. In IPGold, you can quickly buy the required number of followers or get likes with comments. This work will be done by real people, Internet users.
For example, you buy 1000 retweets, IPGold platform users follow your link and make a given number of retweets. In the settings of the ad campaign, you can specify its time, gender, age, and geolocation of the audience.
To do this, you must register in your personal account, replenish the balance and launch an ad company in the system. If you have any questions or difficulties when launching an advertising company, our support team will promptly answer all questions and help with the launch.
Order form: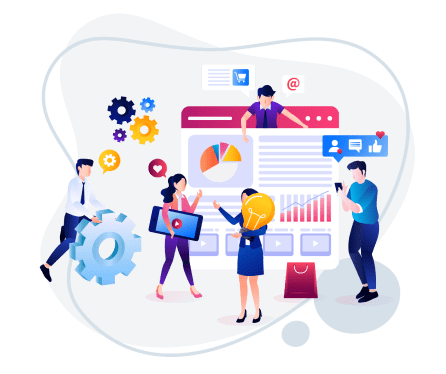 Boost Twitter likes - as an SMM promotion tool
The number of Twitter users is constantly growing. But the activity of microblogging readers is decreasing. To win the "love" of followers in the form of likes on this social network, you will have to try hard. And doing it is a must. Ratings are one of the key metrics that affect the ranking of tweets. If you don't have time to improve your account statistics on your own, you can follow the simplified path: getting likes on Twitter will help you increase your reach and create the desired profile image.
Our service will be able to quickly and safely promote your tweet and attract a given number of ratings to it. On our website you can order the boost of "Like" marks in any volume. Tasks are performed from live profiles by real users of the social network. This guarantees 100% safety of the cheat, as well as its positive impact on the overall page statistics. To order the service, you just need to register in the system. Our performers will take care of the rest.
Benefits of attracting likes on Twitter and features of the service
Artificially boosting tweet ratings has a positive effect on several factors:
Account image. The more hearts your posts collect, the higher the trust of potential followers and their interest. Between a channel with 100 likes and a profile with more than a thousand likes, a person will always choose the second option.
Ranging. The main criterion for the natural promotion of tweets is popularity. If people often and actively like your posts, then Twitter begins to independently promote them among the target audience. As a result, not only improving coverage, but also attracting interested users (including customers, buyers).
Channel popularity. A large number of likes makes the channel popular, which allows you to start monetizing it.
But all this is possible only under one condition - high-quality and safe boosting. This is exactly what our service does.
At IPGold, you can get likes with a security guarantee. Your tweets will be evaluated by real and active users of the social network. All performers are located in different regions and use different IPs. Likes arrive with a slight delay in time, gradually (until the specified number is reached). This allows us to bypass Twitter's security algorithms and quickly increase ratings without harming the promoted account. Similarly, we act with boosting behavioral factors, where active Internet users go to your site.
Attracting likes to tweets through IPGold is a fast and safe way to promote your channel. It will allow you to inexpensively improve profile statistics, increase coverage and attract followers who are really interested in specific content, products, services. All that is needed for this is to create a task in the personal account of the service.
It won't be superfluous to buy comments on Twitter to your posts, after posting which, you can order likes directly on them.