Buy Twitter retweets
Twitter is a growing social network where users exchange short messages. Tweets are used by popular bloggers, businessmen, celebrities and politicians. Many high-tech businesses, investment funds and companies have Twitter accounts.
We offer prompt promotion of Twitter, without completing user tasks. In IPGold, you can quickly buy the required number of followers or get likes with comments. This work will be done by real people, Internet users.
For example, you buy 1000 retweets, IPGold platform users follow your link and make a given number of retweets. In the settings of the ad campaign, you can specify its time, gender, age, and geolocation of the audience.
To do this, you must register in your personal account, replenish the balance and launch an ad company in the system. If you have any questions or difficulties when launching an advertising company, our support team will promptly answer all questions and help with the launch.
Order form: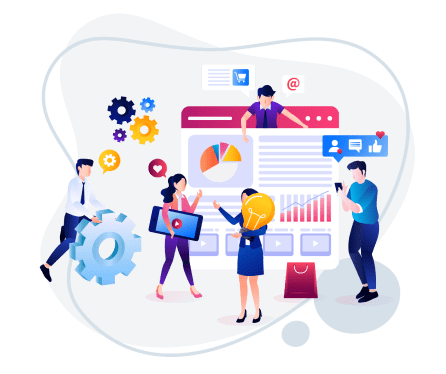 Buying retweets to promote your blog
Retweets are the fastest way to showcase a post to people who don't follow you on Twitter. They have only one drawback - a small amount. Followers are reluctant to repost tweets. And if they do, it is only if the content of the account is viral. In addition, followers need to be constantly stimulated and reminded of the need for reposts. It's much easier to buy Twitter retweets on IPGold. In this case, you do not have to "beg" for reposts from your subscribers. The service performers will independently repost the desired entry and do it in the shortest possible time. As a result, your post will be seen by a completely new, wide and diverse audience.
All tasks of our service are performed by active Twitter users. All of them are in different regions and use different IPs. There is a slight pause between retweets, which creates the effect of a "natural" increase in activity on the page. All this ensures the complete safety of boosting.
Fast channel promotion with reposts
The increase in reposts in the microblog on Twitter works to improve several indicators at the same time. Firstly, this criterion is taken into account by the social network algorithms when ranking an account. The more alive the profile seems (your posts are often reposted, commented a lot, etc.), the larger audience it will be shown. Bottom line: if you buy retweets, the process of organic promotion of the profile will start.
Secondly, numerous reposts form the interest of potential followers. New users are ready to follow a completely unfamiliar blog just to understand the reason for the high activity of its followers. Bottom line: a natural increase in followers.
And thirdly, retweets help you quickly reach a completely new audience. Your post will be seen by all the followers of the person who retweeted it. This allows you to attract followers to the page who will be interested in a particular topic. The result: an increase in the target audience.
You can achieve such goals with IPGold. On the site you can buy 100% safe reposts to Twitter. Its boosting goes like this:
You draw up a task according to the criteria you are interested in;
Real performers share promoted recording;
The tweet is saved on the performer's page for the entire time.
In our work, we take into account the current Twitter algorithms. This allows you to avoid bans and restrictions from the social network. In addition to complete security, our service guarantees affordable prices for promotion. On the site you can inexpensively order reposts in any required volume. Here you can also test yourself as a performer: fulfilling orders from other customers, earning real money and spending it on promoting your channel.
Your retweets can be additionally stimulated by boosting Twitter likes by directing them to such posts.