VK repost boost
VK is one of the most popular social networks in the Russian Federation and the CIS. VK is actively used not only for entertainment, but also for doing business. Commercial accounts actively use internal advertising on the network and its cost is constantly increasing.
Our online service IPGold offers promotion in VK with real people. You can boost followers, comments, likes or reposts in the required amount by creating one or more parallel ad campaigns in the service. You can start them immediately after signing up with the service and checking by a moderator.
Due to the flexible setting of the ad company, you can choose the time of promotion, the geolocation of followers, as well as their gender and age. Our ad campaigns are quite effective because they are carried out by real people.
User profiles are constantly updated, there is activity in them, protection algorithms perceive this positively and don't write off such users from your subscriptions. Unfollowings from users who followed you are also minimal. To start promoting VK, you need to register in the service.
Order form: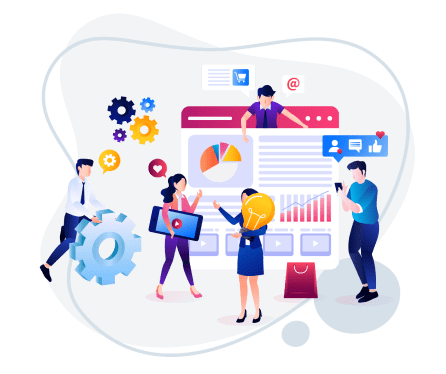 Boost reposts in VK - increase page coverage
Reposts are not only an indicator of the audience's interest in specific content. It is also a good way to organically promote. It works extremely simply: the user shares a specific post, after which it gets into the news feed of his friends and subscribers. As a result - an increase in coverage, attracting new people to the publication. But it is difficult to achieve this naturally. The reason is the low activity of VK users. To cope with this problem, you can buy reposts on Vkontakte, which you can order at IPGold.
On our service you can order any required number of reposts for:
Publications are reposted by real users with live profiles in VK. Their actions don't arouse suspicion in the algorithms of the social network, which guarantees the safety of promotion. In addition to this, we recommend that you follow the standard Engagement rate. According to them, 1 repost should have 15-40 likes. If likes are not enough, you can also buy them on IPGold.
Features of increasing reposts
Boosting the indicator of people who shared the publication will be relevant for both personal and commercial accounts. In the first case, it will help increase coverage and attract the attention of advertisers. The second is to improve the trust of the target audience, attract new subscribers and increase the final profit. You can quickly wind them up through our service. We provide two options for online promotion of VK:
Such a complex impact is the main advantage of promotion of questionnaires. Also, the advantages of ordering such a service in IPGold include the ability to quickly increase activity on the page to the desired indicators, 100% security of promotion, as well as favorable conditions for its implementation.
On our service, orders are executed not by an automated program, but by real performers from "live" pages on Vkontakte. But this doesn't affect the final price of the service. It also remains affordable. Moreover, the site provides the possibility of ordering promotion of VK even for free. To do this, it is enough to complete several online tasks from other clients of the service, receive a cash reward and use it to create your order. Detailed information can be found in your personal account.
Paid. In this case, you need to replenish your account and run the task for the required number of reposts. Promotion rates are presented on the site. You form the parameters for its implementation yourself - through your personal account.
Free. To improve your statistics for free, you need to register on our website as a performer. The service always presents a large number of orders. Completing them will allow you to earn money, which you can later spend on starting your task.
Regardless of the promotion method you choose - paid or free - we guarantee maximum security. The promotion of pages and accounts is carried out taking into account the current Vkontakte algorithms and the current rules of the social network. We don't use bots and programs to automatically increase statistical indicators. All actions are performed by real VK users.
To quickly and safely boost reposts on Vkontakte, attract new friends or members to the community, and simply increase your reach, register on IPGold and launch a suitable task. Immediately after its launch, our artists will start sharing your recording with their followers. You will have to watch the improving statistics and control the progress of the promotion.
The promotion of reposts can be enhanced by boosting VK likes, both of these posts themselves and of any other VK materials.