YouTube comments boosting
YouTube is one of the largest platforms and social networks, and has long become the leading video hosting service in the world. If you have a business or you just make money blogging, then you need to be placed on this site. With the help of the IPGold online service, you can boost a YouTube channel without completing tasks in the system.
To start YouTube promotion, you need to register in the service and buy the required number of subscribers, likes or comments. As soon as you launch an ad campaign, real users begin to view and react to your video, they subscribe to your channel if necessary.
You can buy any number of followers and customize their gender, age, geolocation, and subscription times to suit your strategies. You can run several ad campaigns at the same time, for example, on different videos or YouTube channels.
When launching ad campaigns, for safety, follow the strategy of a uniform increase in subscribers and their reactions. This is necessary for maximum efficiency of YouTube promotion.
Order form: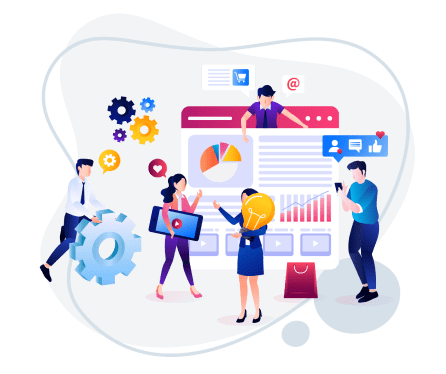 Promoting a YouTube channel by boosting comments
IPGold Safe YouTube Comment Boost is an opportunity to improve the statistics of not only a specific video, but also the channel as a whole. Our service adheres to the safe promotion of social networks. It is based on two principles: only real performers and taking into account the actual algorithms of the promoted platform.
Your video will be commented by real, active users of the video hosting. And they will do it manually after getting acquainted with the subject of the video, its description or after watching it. Each text will be unique and relevant to a particular video. There will be a short pause between each comment. This approach to cheating allows us to reduce the likelihood of a ban and other penalties from YouTube to a minimum.
To buy the required number of comments or get them for free, just register on the site. In your personal account, you can create a task or complete orders from other users in order to use the funds received to launch your promotion in the future.
Several reasons to order comments on YouTube videos
Boosting comments is an effective way to launch natural account promotion. It works on a simple principle: the message flow increases the user activity rate, which is perceived by the YouTube algorithms as a sure sign of high-quality and interesting content. This contributes to the promotion of the video to the TOPs of the issue and the coverage of a new audience.
The service also allows:
Create a trusting image (between a video with 5 comments and one that has been commented about a hundred times, a new viewer will choose the second option);
Increase natural activity (a large number of messages under the video encourage viewers to leave their opinion);
Improve the attitude of advertisers (advertisers try to give preference to bloggers and channels that are actively commented on and often appear in the TOPs).
Another reason for the increase in YouTube comments is to attract the attention of new viewers. A large number of comments may interest the user, cause him a sense of curiosity. As a result, he will watch the video (although, quite possibly, he wasn't going to do this).
Comments are the engine of promotion and increase the trust of viewers. The main thing is to keep a balance between them and likes, views, the number of subscribers. It is important that the activity looks natural. You can safely and quickly improve the necessary statistics in IPGold. We offer favorable conditions for increasing comments (at a cost of 0.79 rubles), the possibility of free promotion (by completing tasks from other customers) and a guarantee of security (both your channel and personal data). To order a service, simply log in to the system.
For further growth of comments, it is better to periodically order boost YouTube subscribers. Such an increase look natural and stimulate the growth of other indicators.