Youtube subscribers boosting
YouTube is one of the largest platforms and social networks, and has long become the leading video hosting service in the world. If you have a business or you just make money blogging, then you need to be placed on this site. With the help of the IPGold online service, you can boost a YouTube channel without completing tasks in the system.
To start YouTube promotion, you need to register in the service and buy the required number of subscribers, likes or comments. As soon as you launch an ad campaign, real users begin to view and react to your video, they subscribe to your channel if necessary.
You can buy any number of followers and customize their gender, age, geolocation, and subscription times to suit your strategies. You can run several ad campaigns at the same time, for example, on different videos or YouTube channels.
When launching ad campaigns, for safety, follow the strategy of a uniform increase in subscribers and their reactions. This is necessary for maximum efficiency of YouTube promotion.
Order form: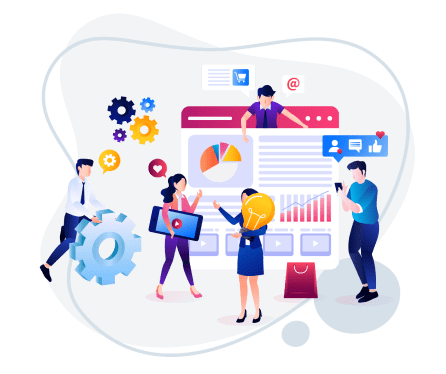 Youtube subscribers boost - inexpensive and without unsubscribes
The YouTube contingent is quite selective. Before subscribing to a new blog, the user must evaluate its main statistical indicators. The priority is given to the number of subscriptions. The larger it is, the better the confidence of the new viewer and the higher the chance that he will also subscribe to a particular blogger. This is the main problem of all beginner channels. Due to the insufficient number of subscriptions, they fail to quickly gain a large audience. To cope with such a problem, you can buy YouTube subscribers - a service that is part of a comprehensive channel promotion. You can order it on IPGold.
Our service helps with the promotion of YouTube channel owners of all topics, types, levels (brands, bloggers, companies, gamers, etc.). On the site you can buy the required volume of subscriptions on loyal terms. There is also a possibility to order the service free of charge. To use it or order a paid promotion - just register on the site. You will find all the necessary information in your personal account.
Features of attracting subscriptions to YouTube
Boosting users on YouTube is not only an opportunity to increase the trust of the target audience. It is also a way to start a natural promotion. The first positions in the TOPs of video hosting is occupied by videos of active YouTube channels. Activity includes likes, views, comments as well as subscribed viewers. The more actively users subscribe to your YouTube account, the more likely it's that the videos will get into the TOP, which means they will be able to cover a new target audience.
Also, promotion is a quick way to improve statistics for advertisers. It is important for advertising customers that the blogger has a wide and lively audience. The amount of advertising fees directly depends on its volume. And it is live viewers that our service boosting.
IPGold guarantees its customers:
100% security (our performers are real people, from different regions of the country, from different IPs, we do not use bots);
Flexible conditions (on the site you can order a paid promotion or get the required number of subscribers for free by completing several tasks of other customers);
Fast speed (performers will start working on your order immediately after it is launched, while there is a short pause between each action, which is necessary to bypass YouTube algorithms).
The viewers who have been boosted on our service won't show much activity. But they will be able to attract a new audience that will be interested in specific content and with whom you can work. You can also get a new audience to your website by boosting site visits.
Boost subscribers is a good way to promote the channel and increase the trust of the audience. The main thing is to trust this procedure to reliable services. This is exactly what IPGold is. It has other services, in other social networks. You can buy retweets on Twitter to distribute your materials already in this microblogging service.